ENG
Last year, together with the Association of Young Culture Animators ("Stowarzyszenie Młodych Animatorów Kultury"), we created the NGJB! ("It's good in the Główna district!"). The aim of the game was to familiarize the city of Poznań with the little-known Główna district, famous for its beavers, which for centuries lived in the valley of the Główna river.

The game was created as part of the project "Fyrtel_Główna".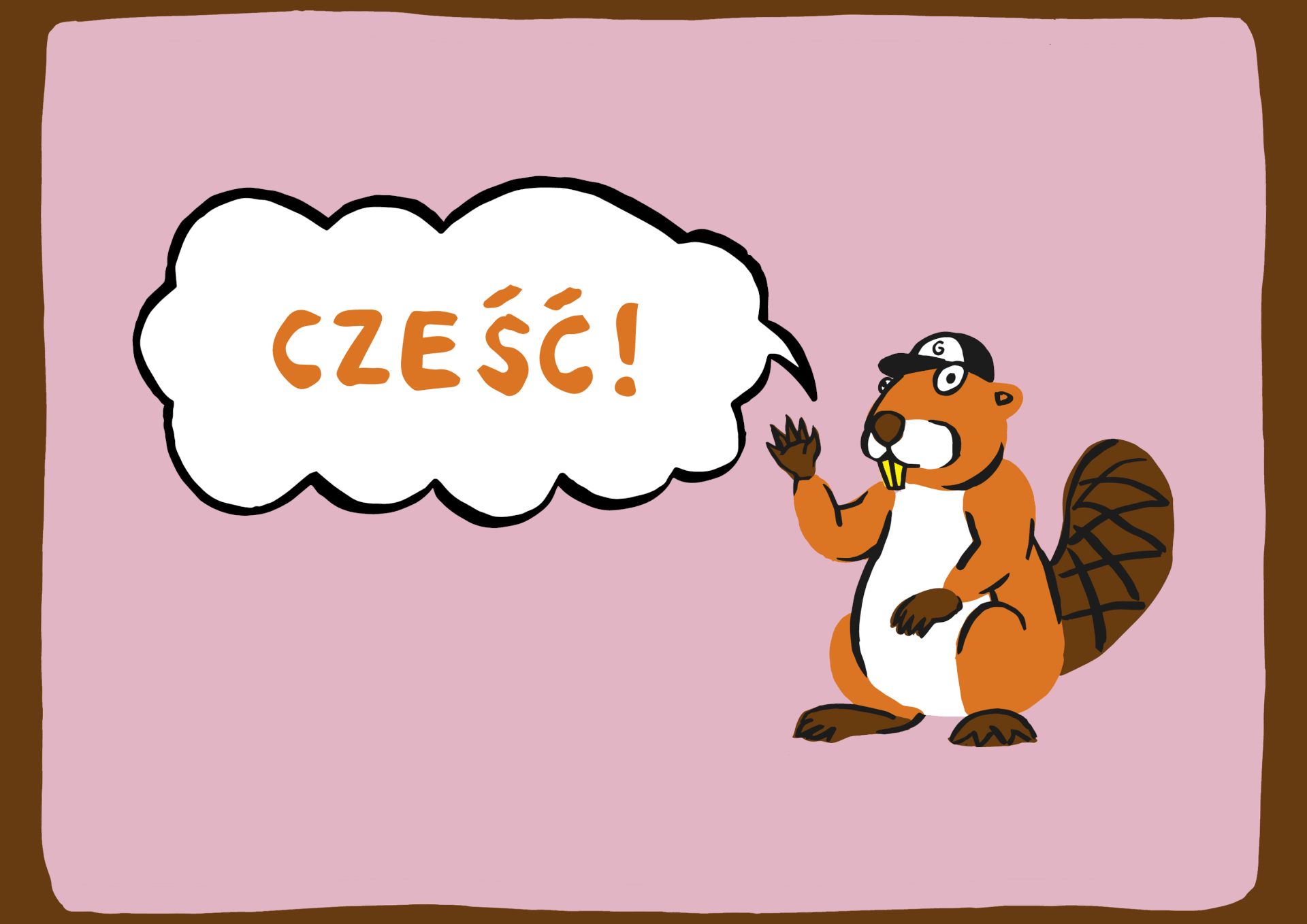 PL
W zeszłym roku razem ze Stowarzyszeniem Młodych Animatorów Kultury stworzyliśmy grę miejską NGJB! / "Na Głównej jest bobrze!". Celem stworzenia gry było przybliżenie społeczności miasta Poznania mało znanej dzielnicy Główna, która słynie z bobrów, które przez wieki zamieszkiwały dolinę rzeki Głównej.

Gra powstała w ramach projektu "Fyrtel_Główna".
It is a city game, accessible to everyone, so you can download it,
print on your own printer in a4 format and play!
fyrtelglowna.pl
PL
Jest to gra miejska, dostępna dla każdego, dlatego można ją pobrać,
wydrukować na własnej drukarce w formacie a4 i grać!
fyrtelglowna.pl
Work created by hand with a brush.