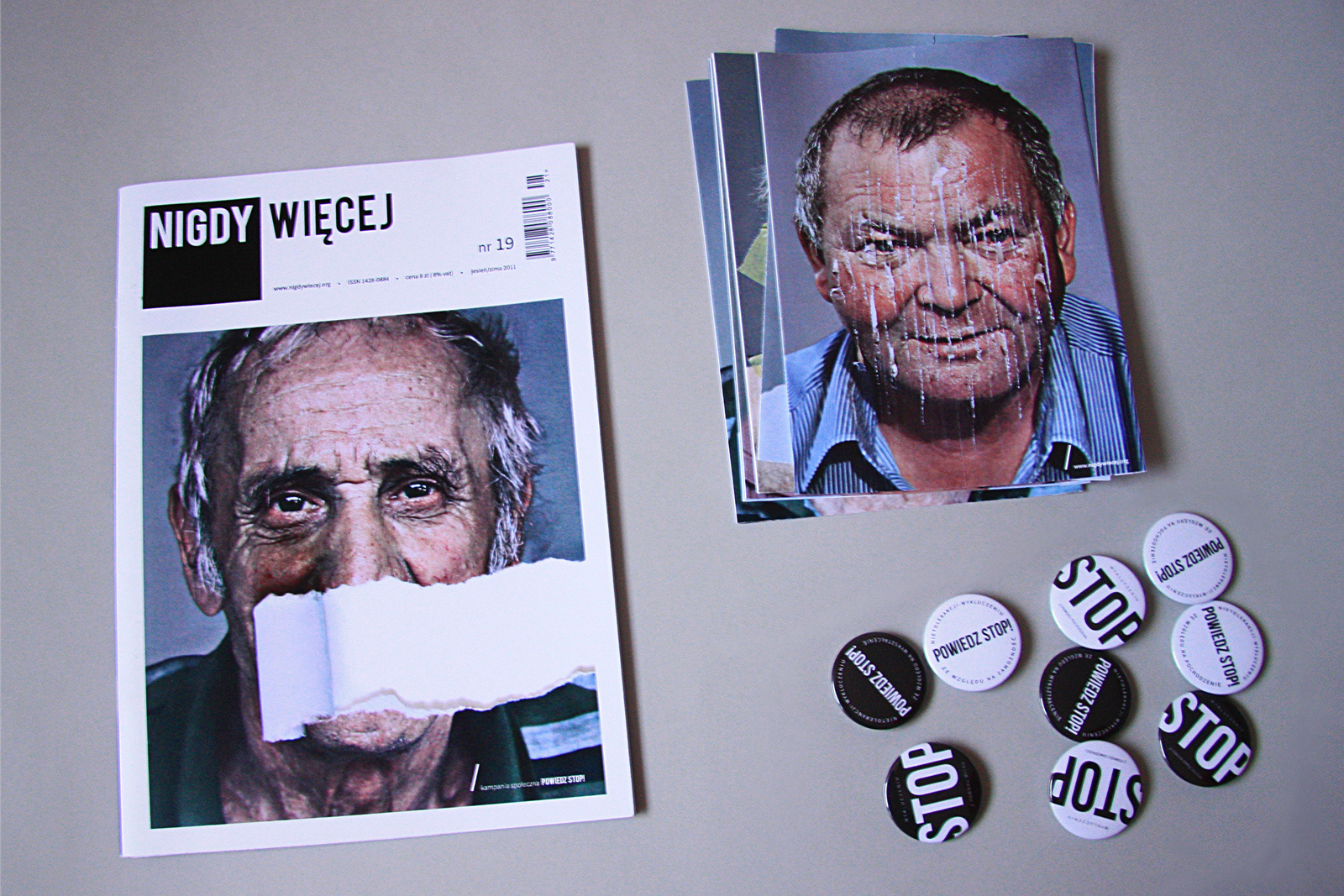 The subject of my thesis was a social campaign, which I called "SAY STOP!".
The campaign consisted of posters, the board
–
which includes the actions to do, as well as leaflets and badges. In addition, I redesigned the magazine (in an shortened version). I also created a new vignette that could be the new logo of the association.
In my thesis I wanted to highlight the existence of the association 'Never Again', its important role in society and realize the existence of the problem of intolerance. Issues concerning discrimination are widely commented in the world. In my thesis, however, focused on our immediate environment. Another goal was to draw attention to the low graphic level, which often represent a niche associations. It seems to me that the quality of the graphic design is associated with better perception, it arouses more interest and helps increase the effectiveness of the organization. People should therefore pay more attention to these issues.
Activities in public area
My diploma is just a small project in an intolerance problem, but I hope that it will be the beginning of positive actions in this field.